Eric C. Bruno, MD FAAEM
Associate Program Director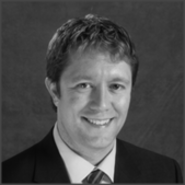 ---
Dr. Bruno is a native of western Pennsylvania who received his undergraduate degree from Pennsylvania State University in 1995. He graduated from the Medical College of Pennsylvania/Hahnemann University and also completed his emergency medicine residency there. Following residency, Dr. Bruno served four years on active duty in the United States Air Force on a Special Operations Surgical Team for the Air Force's Special Operations Command.

After fulfilling his active duty commitment, Dr. Bruno completed an Emergency Medicine Basic Research Fellowship along with a Teaching Fellowship while serving as a core faculty member and Section Chief of Pediatric Emergency Medicine for Lehigh Valley Health Network. In 2011 he had the opportunity to join Middle Tennessee Emergency Physicians as an attending physician and now partner. The group proudly serves Saint Thomas-Rutherford and Saint Thomas-Midtown hospitals and takes great pride in its strong community ties. Dr. Bruno currently serves as the Medical Director for Saint Thomas EMS and enjoys teaching and guest lecturing on a variety of topics in Emergency Medicine.

Dr. Bruno enjoys spending time with his family and playing golf in his down time and is an avid fan and supporter of Penn State Football & the University's Athletics programs.
---
Uncaught Exception: Error Array ( [ * message] => Call to undefined method utgme_util::sortFacultyByLastName() [ Error string] => [ * code] => 0 [ * file] => /mnt/home/comnashville/production/public_html/site/cache/restricted/templates_c/web/fc/83/da/fc83da43993803add5e49750696c1e2e709e196c_0.dnacore.default_display.tpl.php [ * line] => 137 [ Error trace] => Array ( [0] => Array ( [file] => /mnt/home/comnashville/production/Smarty3/libs/sysplugins/smarty_internal_runtime_inheritance.php [line] => 219 [function] => callBlock [class] => Block_5113454285f093eb3b93f82_51213739 [type] => -> [args] => Array ( [0] => Array ( [_objType] => 2 [smarty] => Array [source] => Array [inheritance] => Array [template_resource] => dnacore:base/master.tpl [mustCompile] => (Converted to string): `false` [templateId] => #dnacore:base/master.tpl#usr_1#web#0 [scope] => 2 [isRenderingCache] => (Converted to string): `false` [startRenderCallbacks] => Array [endRenderCallbacks] => Array [cache_id] => usr_1 [compile_id] => web [caching] => 0 [cache_lifetime] => 3600 [_cache] => Array [template_class] => Smarty_Internal_Template [tpl_vars] => Array [parent] => Array [config_vars] => Array [ext] => Array [compiled] => Array ) ) ) [1] => Array ( [file] => /mnt/home/comnashville/production/Smarty3/libs/sysplugins/smarty_internal_runtime_inheritance.php [line] => 162 [function] => callBlock [class] => Smarty_Internal_Runtime_Inheritance [type] => -> [args] => Array ( [0] => Array ( [name] => pageContentCenter [hide] => (Converted to string): `false` [append] => (Converted to string): `false` [prepend] => (Converted to string): `false` [callsChild] => (Converted to string): `false` [child] => (Converted to string): `NULL` [parent] => Array [tplIndex] => 0 ) [1] => Array ( [_objType] => 2 [smarty] => Array [source] => Array [inheritance] => Array [template_resource] => dnacore:base/master.tpl [mustCompile] => (Converted to string): `false` [templateId] => #dnacore:base/master.tpl#usr_1#web#0 [scope] => 2 [isRenderingCache] => (Converted to string): `false` [startRenderCallbacks] => Array [endRenderCallbacks] => Array [cache_id] => usr_1 [compile_id] => web [caching] => 0 [cache_lifetime] => 3600 [_cache] => Array [template_class] => Smarty_Internal_Template [tpl_vars] => Array [parent] => Array [config_vars] => Array [ext] => Array [compiled] => Array ) ) ) [2] => Array ( [file] => /mnt/home/comnashville/production/Smarty3/libs/sysplugins/smarty_internal_runtime_inheritance.php [line] => 164 [function] => process [class] => Smarty_Internal_Runtime_Inheritance [type] => -> [args] => Array ( [0] => Array ( [_objType] => 2 [smarty] => Array [source] => Array [inheritance] => Array [template_resource] => dnacore:base/master.tpl [mustCompile] => (Converted to string): `false` [templateId] => #dnacore:base/master.tpl#usr_1#web#0 [scope] => 2 [isRenderingCache] => (Converted to string): `false` [startRenderCallbacks] => Array [endRenderCallbacks] => Array [cache_id] => usr_1 [compile_id] => web [caching] => 0 [cache_lifetime] => 3600 [_cache] => Array [template_class] => Smarty_Internal_Template [tpl_vars] => Array [parent] => Array [config_vars] => Array [ext] => Array [compiled] => Array ) [1] => Array ( [name] => pageContentCenter [hide] => (Converted to string): `false` [append] => (Converted to string): `false` [prepend] => (Converted to string): `false` [callsChild] => (Converted to string): `false` [child] => (Converted to string): `NULL` [parent] => Array [tplIndex] => 0 ) [2] => Array ( [name] => pageContentCenter [hide] => (Converted to string): `false` [append] => (Converted to string): `false` [prepend] => (Converted to string): `false` [callsChild] => (Converted to string): `false` [child] => Array [parent] => (Converted to string): `NULL` [tplIndex] => 4 ) ) ) [3] => Array ( [file] => /mnt/home/comnashville/production/Smarty3/libs/sysplugins/smarty_internal_runtime_inheritance.php [line] => 136 [function] => process [class] => Smarty_Internal_Runtime_Inheritance [type] => -> [args] => Array ( [0] => Array ( [_objType] => 2 [smarty] => Array [source] => Array [inheritance] => Array [template_resource] => dnacore:base/master.tpl [mustCompile] => (Converted to string): `false` [templateId] => #dnacore:base/master.tpl#usr_1#web#0 [scope] => 2 [isRenderingCache] => (Converted to string): `false` [startRenderCallbacks] => Array [endRenderCallbacks] => Array [cache_id] => usr_1 [compile_id] => web [caching] => 0 [cache_lifetime] => 3600 [_cache] => Array [template_class] => Smarty_Internal_Template [tpl_vars] => Array [parent] => Array [config_vars] => Array [ext] => Array [compiled] => Array ) [1] => Array ( [name] => pageContentCenter [hide] => (Converted to string): `false` [append] => (Converted to string): `false` [prepend] => (Converted to string): `false` [callsChild] => (Converted to string): `false` [child] => Array [parent] => (Converted to string): `NULL` [tplIndex] => 4 ) ) ) [4] => Array ( [file] => /mnt/home/comnashville/production/public_html/site/cache/restricted/templates_c/web/ae/95/c7/ae95c737f3e3ce5d1d2056cf041c6fbf827af349_0.dnacore.master.tpl.php [line] => 135 [function] => instanceBlock [class] => Smarty_Internal_Runtime_Inheritance [type] => -> [args] => Array ( [0] => Array ( [_objType] => 2 [smarty] => Array [source] => Array [inheritance] => Array [template_resource] => dnacore:base/master.tpl [mustCompile] => (Converted to string): `false` [templateId] => #dnacore:base/master.tpl#usr_1#web#0 [scope] => 2 [isRenderingCache] => (Converted to string): `false` [startRenderCallbacks] => Array [endRenderCallbacks] => Array [cache_id] => usr_1 [compile_id] => web [caching] => 0 [cache_lifetime] => 3600 [_cache] => Array [template_class] => Smarty_Internal_Template [tpl_vars] => Array [parent] => Array [config_vars] => Array [ext] => Array [compiled] => Array ) [1] => Block_1287007685f093e6936bbc7_72030995 [2] => pageContentCenter ) ) [5] => Array ( [file] => /mnt/home/comnashville/production/Smarty3/libs/sysplugins/smarty_template_resource_base.php [line] => 128 [function] => content_5f093e6939dab4_03240966 [args] => Array ( [0] => Array ( [_objType] => 2 [smarty] => Array [source] => Array [inheritance] => Array [template_resource] => dnacore:base/master.tpl [mustCompile] => (Converted to string): `false` [templateId] => #dnacore:base/master.tpl#usr_1#web#0 [scope] => 2 [isRenderingCache] => (Converted to string): `false` [startRenderCallbacks] => Array [endRenderCallbacks] => Array [cache_id] => usr_1 [compile_id] => web [caching] => 0 [cache_lifetime] => 3600 [_cache] => Array [template_class] => Smarty_Internal_Template [tpl_vars] => Array [parent] => Array [config_vars] => Array [ext] => Array [compiled] => Array ) ) ) [6] => Array ( [file] => /mnt/home/comnashville/production/Smarty3/libs/sysplugins/smarty_template_compiled.php [line] => 170 [function] => getRenderedTemplateCode [class] => Smarty_Template_Resource_Base [type] => -> [args] => Array ( [0] => Array ( [_objType] => 2 [smarty] => Array [source] => Array [inheritance] => Array [template_resource] => dnacore:base/master.tpl [mustCompile] => (Converted to string): `false` [templateId] => #dnacore:base/master.tpl#usr_1#web#0 [scope] => 2 [isRenderingCache] => (Converted to string): `false` [startRenderCallbacks] => Array [endRenderCallbacks] => Array [cache_id] => usr_1 [compile_id] => web [caching] => 0 [cache_lifetime] => 3600 [_cache] => Array [template_class] => Smarty_Internal_Template [tpl_vars] => Array [parent] => Array [config_vars] => Array [ext] => Array [compiled] => Array ) ) ) [7] => Array ( [file] => /mnt/home/comnashville/production/Smarty3/libs/sysplugins/smarty_internal_template.php [line] => 184 [function] => render [class] => Smarty_Template_Compiled [type] => -> [args] => Array ( [0] => Array ( [_objType] => 2 [smarty] => Array [source] => Array [inheritance] => Array [template_resource] => dnacore:base/master.tpl [mustCompile] => (Converted to string): `false` [templateId] => #dnacore:base/master.tpl#usr_1#web#0 [scope] => 2 [isRenderingCache] => (Converted to string): `false` [startRenderCallbacks] => Array [endRenderCallbacks] => Array [cache_id] => usr_1 [compile_id] => web [caching] => 0 [cache_lifetime] => 3600 [_cache] => Array [template_class] => Smarty_Internal_Template [tpl_vars] => Array [parent] => Array [config_vars] => Array [ext] => Array [compiled] => Array ) ) ) [8] => Array ( [file] => /mnt/home/comnashville/production/Smarty3/libs/sysplugins/smarty_internal_template.php [line] => 350 [function] => render [class] => Smarty_Internal_Template [type] => -> [args] => Array ( ) ) [9] => Array ( [file] => /mnt/home/comnashville/production/public_html/site/cache/restricted/templates_c/web/d4/5d/5a/d45d5aa079b35141cd93a73a362db203dbc48311_0.dnacore.display.tpl.php [line] => 28 [function] => _subTemplateRender [class] => Smarty_Internal_Template [type] => -> [args] => Array ( [0] => dnacore:base/master.tpl [1] => usr_1 [2] => web [3] => 0 [4] => 3600 [5] => Array ( ) [6] => 2 [7] => (Converted to string): `false` ) ) [10] => Array ( [file] => /mnt/home/comnashville/production/Smarty3/libs/sysplugins/smarty_template_resource_base.php [line] => 128 [function] => content_5f093e69322001_19183932 [args] => Array ( [0] => Array ( [_objType] => 2 [smarty] => Array [source] => Array [inheritance] => Array [template_resource] => dnacore:items/item/base/display.tpl [mustCompile] => (Converted to string): `false` [templateId] => #dnacore:items/item/base/display.tpl#usr_1#web#0 [scope] => 2 [isRenderingCache] => (Converted to string): `false` [startRenderCallbacks] => Array [endRenderCallbacks] => Array [cache_id] => usr_1 [compile_id] => web [caching] => 0 [cache_lifetime] => 3600 [_cache] => Array [template_class] => Smarty_Internal_Template [tpl_vars] => Array [parent] => Array [config_vars] => Array [ext] => Array [compiled] => Array ) ) ) [11] => Array ( [file] => /mnt/home/comnashville/production/Smarty3/libs/sysplugins/smarty_template_compiled.php [line] => 170 [function] => getRenderedTemplateCode [class] => Smarty_Template_Resource_Base [type] => -> [args] => Array ( [0] => Array ( [_objType] => 2 [smarty] => Array [source] => Array [inheritance] => Array [template_resource] => dnacore:items/item/base/display.tpl [mustCompile] => (Converted to string): `false` [templateId] => #dnacore:items/item/base/display.tpl#usr_1#web#0 [scope] => 2 [isRenderingCache] => (Converted to string): `false` [startRenderCallbacks] => Array [endRenderCallbacks] => Array [cache_id] => usr_1 [compile_id] => web [caching] => 0 [cache_lifetime] => 3600 [_cache] => Array [template_class] => Smarty_Internal_Template [tpl_vars] => Array [parent] => Array [config_vars] => Array [ext] => Array [compiled] => Array ) ) ) [12] => Array ( [file] => /mnt/home/comnashville/production/Smarty3/libs/sysplugins/smarty_internal_template.php [line] => 184 [function] => render [class] => Smarty_Template_Compiled [type] => -> [args] => Array ( [0] => Array ( [_objType] => 2 [smarty] => Array [source] => Array [inheritance] => Array [template_resource] => dnacore:items/item/base/display.tpl [mustCompile] => (Converted to string): `false` [templateId] => #dnacore:items/item/base/display.tpl#usr_1#web#0 [scope] => 2 [isRenderingCache] => (Converted to string): `false` [startRenderCallbacks] => Array [endRenderCallbacks] => Array [cache_id] => usr_1 [compile_id] => web [caching] => 0 [cache_lifetime] => 3600 [_cache] => Array [template_class] => Smarty_Internal_Template [tpl_vars] => Array [parent] => Array [config_vars] => Array [ext] => Array [compiled] => Array ) ) ) [13] => Array ( [file] => /mnt/home/comnashville/production/Smarty3/libs/sysplugins/smarty_internal_template.php [line] => 350 [function] => render [class] => Smarty_Internal_Template [type] => -> [args] => Array ( ) ) [14] => Array ( [file] => /mnt/home/comnashville/production/public_html/site/cache/restricted/templates_c/web/54/d2/7f/54d27faf014a3a99597d56e5362836ef90cdb0cc_0.dnacore.default_display.tpl.php [line] => 28 [function] => _subTemplateRender [class] => Smarty_Internal_Template [type] => -> [args] => Array ( [0] => dnacore:items/item/base/display.tpl [1] => usr_1 [2] => web [3] => 0 [4] => 3600 [5] => Array ( ) [6] => 2 [7] => (Converted to string): `false` ) ) [15] => Array ( [file] => /mnt/home/comnashville/production/Smarty3/libs/sysplugins/smarty_template_resource_base.php [line] => 128 [function] => content_5f093e6931e2b1_07538108 [args] => Array ( [0] => Array ( [_objType] => 2 [smarty] => Array [source] => Array [inheritance] => Array [template_resource] => dnacore:items/item/default_display.tpl [mustCompile] => (Converted to string): `false` [templateId] => #dnacore:items/item/default_display.tpl#usr_1#web#0 [scope] => 2 [isRenderingCache] => (Converted to string): `false` [startRenderCallbacks] => Array [endRenderCallbacks] => Array [cache_id] => usr_1 [compile_id] => web [caching] => 0 [cache_lifetime] => 3600 [_cache] => Array [template_class] => Smarty_Internal_Template [tpl_vars] => Array [parent] => Array [config_vars] => Array [ext] => Array [compiled] => Array ) ) ) [16] => Array ( [file] => /mnt/home/comnashville/production/Smarty3/libs/sysplugins/smarty_template_compiled.php [line] => 170 [function] => getRenderedTemplateCode [class] => Smarty_Template_Resource_Base [type] => -> [args] => Array ( [0] => Array ( [_objType] => 2 [smarty] => Array [source] => Array [inheritance] => Array [template_resource] => dnacore:items/item/default_display.tpl [mustCompile] => (Converted to string): `false` [templateId] => #dnacore:items/item/default_display.tpl#usr_1#web#0 [scope] => 2 [isRenderingCache] => (Converted to string): `false` [startRenderCallbacks] => Array [endRenderCallbacks] => Array [cache_id] => usr_1 [compile_id] => web [caching] => 0 [cache_lifetime] => 3600 [_cache] => Array [template_class] => Smarty_Internal_Template [tpl_vars] => Array [parent] => Array [config_vars] => Array [ext] => Array [compiled] => Array ) ) ) [17] => Array ( [file] => /mnt/home/comnashville/production/Smarty3/libs/sysplugins/smarty_internal_template.php [line] => 184 [function] => render [class] => Smarty_Template_Compiled [type] => -> [args] => Array ( [0] => Array ( [_objType] => 2 [smarty] => Array [source] => Array [inheritance] => Array [template_resource] => dnacore:items/item/default_display.tpl [mustCompile] => (Converted to string): `false` [templateId] => #dnacore:items/item/default_display.tpl#usr_1#web#0 [scope] => 2 [isRenderingCache] => (Converted to string): `false` [startRenderCallbacks] => Array [endRenderCallbacks] => Array [cache_id] => usr_1 [compile_id] => web [caching] => 0 [cache_lifetime] => 3600 [_cache] => Array [template_class] => Smarty_Internal_Template [tpl_vars] => Array [parent] => Array [config_vars] => Array [ext] => Array [compiled] => Array ) ) ) [18] => Array ( [file] => /mnt/home/comnashville/production/Smarty3/libs/sysplugins/smarty_internal_template.php [line] => 350 [function] => render [class] => Smarty_Internal_Template [type] => -> [args] => Array ( ) ) [19] => Array ( [file] => /mnt/home/comnashville/production/public_html/site/cache/restricted/templates_c/web/be/ad/d2/beadd219739a035aed3f47c6342bd39a6f16d5a1_0.dnacore.display.tpl.php [line] => 30 [function] => _subTemplateRender [class] => Smarty_Internal_Template [type] => -> [args] => Array ( [0] => dnacore:items/item/default_display.tpl [1] => usr_1 [2] => web [3] => 0 [4] => 3600 [5] => Array ( ) [6] => 2 [7] => (Converted to string): `false` ) ) [20] => Array ( [file] => /mnt/home/comnashville/production/Smarty3/libs/sysplugins/smarty_template_resource_base.php [line] => 128 [function] => content_5f093eb3b9e2e6_18104014 [args] => Array ( [0] => Array ( [_objType] => 2 [smarty] => Array [source] => Array [inheritance] => Array [template_resource] => dnacore:items/faculty/base/display.tpl [mustCompile] => (Converted to string): `false` [templateId] => #dnacore:items/faculty/base/display.tpl#usr_1#web#0 [scope] => 2 [isRenderingCache] => (Converted to string): `false` [startRenderCallbacks] => Array [endRenderCallbacks] => Array [cache_id] => usr_1 [compile_id] => web [caching] => 0 [cache_lifetime] => 3600 [_cache] => Array [template_class] => Smarty_Internal_Template [tpl_vars] => Array [parent] => Array [config_vars] => Array [ext] => Array [compiled] => Array ) ) ) [21] => Array ( [file] => /mnt/home/comnashville/production/Smarty3/libs/sysplugins/smarty_template_compiled.php [line] => 170 [function] => getRenderedTemplateCode [class] => Smarty_Template_Resource_Base [type] => -> [args] => Array ( [0] => Array ( [_objType] => 2 [smarty] => Array [source] => Array [inheritance] => Array [template_resource] => dnacore:items/faculty/base/display.tpl [mustCompile] => (Converted to string): `false` [templateId] => #dnacore:items/faculty/base/display.tpl#usr_1#web#0 [scope] => 2 [isRenderingCache] => (Converted to string): `false` [startRenderCallbacks] => Array [endRenderCallbacks] => Array [cache_id] => usr_1 [compile_id] => web [caching] => 0 [cache_lifetime] => 3600 [_cache] => Array [template_class] => Smarty_Internal_Template [tpl_vars] => Array [parent] => Array [config_vars] => Array [ext] => Array [compiled] => Array ) ) ) [22] => Array ( [file] => /mnt/home/comnashville/production/Smarty3/libs/sysplugins/smarty_internal_template.php [line] => 184 [function] => render [class] => Smarty_Template_Compiled [type] => -> [args] => Array ( [0] => Array ( [_objType] => 2 [smarty] => Array [source] => Array [inheritance] => Array [template_resource] => dnacore:items/faculty/base/display.tpl [mustCompile] => (Converted to string): `false` [templateId] => #dnacore:items/faculty/base/display.tpl#usr_1#web#0 [scope] => 2 [isRenderingCache] => (Converted to string): `false` [startRenderCallbacks] => Array [endRenderCallbacks] => Array [cache_id] => usr_1 [compile_id] => web [caching] => 0 [cache_lifetime] => 3600 [_cache] => Array [template_class] => Smarty_Internal_Template [tpl_vars] => Array [parent] => Array [config_vars] => Array [ext] => Array [compiled] => Array ) ) ) [23] => Array ( [file] => /mnt/home/comnashville/production/Smarty3/libs/sysplugins/smarty_internal_template.php [line] => 350 [function] => render [class] => Smarty_Internal_Template [type] => -> [args] => Array ( ) ) [24] => Array ( [file] => /mnt/home/comnashville/production/public_html/site/cache/restricted/templates_c/web/fc/83/da/fc83da43993803add5e49750696c1e2e709e196c_0.dnacore.default_display.tpl.php [line] => 44 [function] => _subTemplateRender [class] => Smarty_Internal_Template [type] => -> [args] => Array ( [0] => dnacore:items/faculty/base/display.tpl [1] => usr_1 [2] => web [3] => 0 [4] => 3600 [5] => Array ( ) [6] => 2 [7] => (Converted to string): `false` ) ) [25] => Array ( [file] => /mnt/home/comnashville/production/Smarty3/libs/sysplugins/smarty_template_resource_base.php [line] => 128 [function] => content_5f093eb3b954d0_77534066 [args] => Array ( [0] => Array ( [_objType] => 2 [smarty] => Array [source] => Array [inheritance] => Array [template_resource] => /mnt/home/comnashville/production/public_html/site/custom/templates/web/items/faculty/default_display.tpl [mustCompile] => (Converted to string): `false` [templateId] => #dnacore:/mnt/home/comnashville/production/public_html/site/custom/templates/web/items/faculty/default_display.tpl#usr_1#web#0 [scope] => 0 [isRenderingCache] => (Converted to string): `false` [startRenderCallbacks] => Array [endRenderCallbacks] => Array [cache_id] => usr_1 [compile_id] => web [caching] => (Converted to string): `false` [cache_lifetime] => 3600 [_cache] => Array [template_class] => Smarty_Internal_Template [tpl_vars] => Array [parent] => Array [config_vars] => Array [ext] => Array [compiled] => Array ) ) ) [26] => Array ( [file] => /mnt/home/comnashville/production/Smarty3/libs/sysplugins/smarty_template_compiled.php [line] => 170 [function] => getRenderedTemplateCode [class] => Smarty_Template_Resource_Base [type] => -> [args] => Array ( [0] => Array ( [_objType] => 2 [smarty] => Array [source] => Array [inheritance] => Array [template_resource] => /mnt/home/comnashville/production/public_html/site/custom/templates/web/items/faculty/default_display.tpl [mustCompile] => (Converted to string): `false` [templateId] => #dnacore:/mnt/home/comnashville/production/public_html/site/custom/templates/web/items/faculty/default_display.tpl#usr_1#web#0 [scope] => 0 [isRenderingCache] => (Converted to string): `false` [startRenderCallbacks] => Array [endRenderCallbacks] => Array [cache_id] => usr_1 [compile_id] => web [caching] => (Converted to string): `false` [cache_lifetime] => 3600 [_cache] => Array [template_class] => Smarty_Internal_Template [tpl_vars] => Array [parent] => Array [config_vars] => Array [ext] => Array [compiled] => Array ) ) ) [27] => Array ( [file] => /mnt/home/comnashville/production/Smarty3/libs/sysplugins/smarty_internal_template.php [line] => 184 [function] => render [class] => Smarty_Template_Compiled [type] => -> [args] => Array ( [0] => Array ( [_objType] => 2 [smarty] => Array [source] => Array [inheritance] => Array [template_resource] => /mnt/home/comnashville/production/public_html/site/custom/templates/web/items/faculty/default_display.tpl [mustCompile] => (Converted to string): `false` [templateId] => #dnacore:/mnt/home/comnashville/production/public_html/site/custom/templates/web/items/faculty/default_display.tpl#usr_1#web#0 [scope] => 0 [isRenderingCache] => (Converted to string): `false` [startRenderCallbacks] => Array [endRenderCallbacks] => Array [cache_id] => usr_1 [compile_id] => web [caching] => (Converted to string): `false` [cache_lifetime] => 3600 [_cache] => Array [template_class] => Smarty_Internal_Template [tpl_vars] => Array [parent] => Array [config_vars] => Array [ext] => Array [compiled] => Array ) ) ) [28] => Array ( [file] => /mnt/home/comnashville/production/Smarty3/libs/sysplugins/smarty_internal_templatebase.php [line] => 199 [function] => render [class] => Smarty_Internal_Template [type] => -> [args] => Array ( [0] => (Converted to string): `false` [1] => 0 ) ) [29] => Array ( [file] => /mnt/home/comnashville/production/Smarty3/libs/sysplugins/smarty_internal_templatebase.php [line] => 99 [function] => _execute [class] => Smarty_Internal_TemplateBase [type] => -> [args] => Array ( [0] => Array ( [_objType] => 2 [smarty] => Array [source] => Array [inheritance] => Array [template_resource] => /mnt/home/comnashville/production/public_html/site/custom/templates/web/items/faculty/default_display.tpl [mustCompile] => (Converted to string): `false` [templateId] => #dnacore:/mnt/home/comnashville/production/public_html/site/custom/templates/web/items/faculty/default_display.tpl#usr_1#web#0 [scope] => 0 [isRenderingCache] => (Converted to string): `false` [startRenderCallbacks] => Array [endRenderCallbacks] => Array [cache_id] => usr_1 [compile_id] => web [caching] => (Converted to string): `false` [cache_lifetime] => 3600 [_cache] => Array [template_class] => Smarty_Internal_Template [tpl_vars] => Array [parent] => Array [config_vars] => Array [ext] => Array [compiled] => Array ) [1] => usr_1 [2] => (Converted to string): `NULL` [3] => (Converted to string): `NULL` [4] => 0 ) ) [30] => Array ( [file] => /mnt/home/comnashville/production/public_html/site/core/server/global/modes/mode_base.php [line] => 1279 [function] => fetch [class] => Smarty_Internal_TemplateBase [type] => -> [args] => Array ( [0] => /mnt/home/comnashville/production/public_html/site/custom/templates/web/items/faculty/default_display.tpl [1] => usr_1 ) ) [31] => Array ( [file] => /mnt/home/comnashville/production/public_html/site/core/server/global/modes/mode_base.php [line] => 542 [function] => _renderTemplateType [class] => mode_base [type] => -> [args] => Array ( [0] => content ) ) [32] => Array ( [file] => /mnt/home/comnashville/production/public_html/site/core/server/global/modes/mode_base.php [line] => 478 [function] => renderNormal [class] => mode_base [type] => -> [args] => Array ( ) ) [33] => Array ( [file] => /mnt/home/comnashville/production/public_html/site/core/server/global/applications/genome.php [line] => 368 [function] => render [class] => mode_base [type] => -> [args] => Array ( ) ) [34] => Array ( [file] => /mnt/home/comnashville/production/public_html/site/startup/index.php [line] => 49 [function] => executeApplication [class] => genome [type] => -> [args] => Array ( ) ) [35] => Array ( [file] => /mnt/home/comnashville/production/public_html/index.php [line] => 23 [args] => Array ( [0] => /mnt/home/comnashville/production/public_html/site/startup/index.php ) [function] => include ) ) [ Error previous] => (Converted to string): `NULL` )